Sterling edged higher on Friday, headed for its first week after week gain in quite a while, as traders took a break from selling in seven days overwhelmed by horrid figures and tentative remarks from policymakers.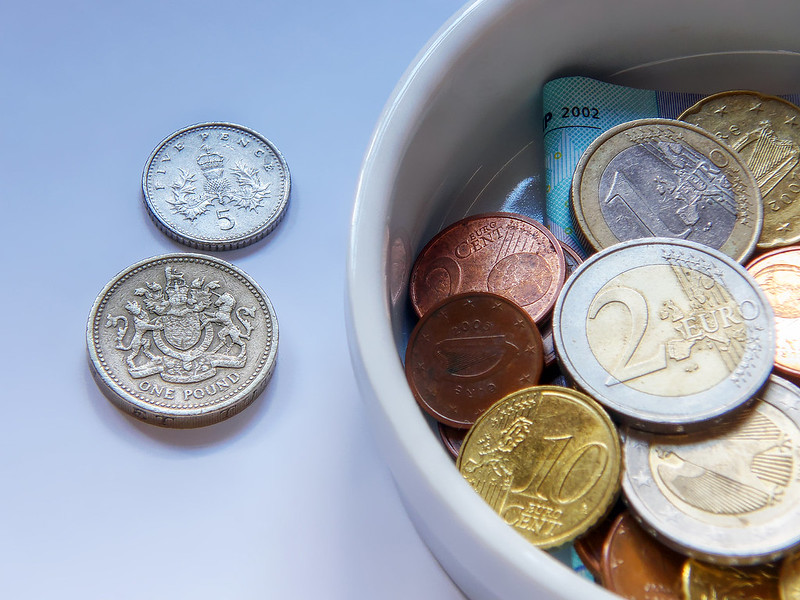 Photo: Flickr
A raft of BOE policymakers this week including active representative Mark Carney has flagged that a rate slice is likely except if monetary information improves altogether.
Aggravating the sterling's misery has been torrid figures this week with powerless inflation readings on Wednesday lifting the probability of a 25 bp slice to rates in January to generally 60 percent, as per CME information.
Feeble development figures on Monday including more slow industrial and MF generation data pushed the sterling to a three-week low of $1.2955 on Tuesday before the British pound bounced back over 1 percent to hold beneath the $1.31 line.
Investors are currently getting ready for December retail sales information due on Friday, trailed by PMI overviews one week from now.
Additional proof that Britain's economy neglected to improve after the general election on Dec. 12 will probably tighten up desires for a rate slice and thump the pound lower.
Against the common currency, the sterling gained 0.2 percent at 85 pence while it edged 0.2 percent up versus the dollar at $1.3097.