Currencies, considered risky, stabilized on Wednesday, with easing demand for safe-havens, as investors awaited new reports over the virus situation, assessing the likely economic loss from a coronavirus virus outbreak in China.
Stronger-than-expected inflation data from Australia (1.8 percent vs 1.7 percent at annual rate) widely supported the Australian dollar to reach 0.6772 on Wednesday during the Asian Session, but failed to remain positive versus the U.S. dollar and eased by 0.08 percent, to 0.6756 at 0845 GMT.
According to the latest reports the death toll grew to 132 on Wednesday with nearly 1,500 new cases registered, for a total number of infected of nearly 6,000 cases.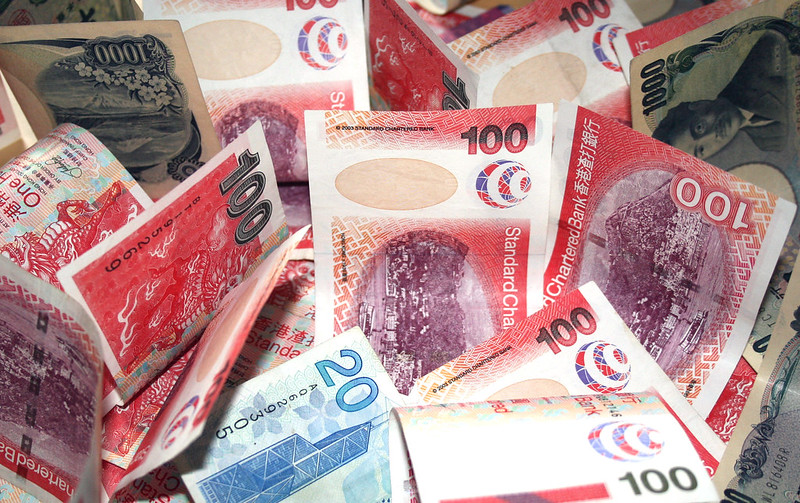 Photo: Flickr
Japan's yen was also down against the greenback by 0.07 percent, at 109.08, as well as the Swiss franc slipping by 0.06 percent, to 0.9735.
Chinese markets are closed for holiday this week. The Chinese yuan after a hard sell-off in recent day was slightly firmer at 6.9559 per dollar at 0834 GMT, retreating from Monday's 6.9900 versus the dollar, when was marked its lowest result in near a month.
The euro weakened by 0.15 percent versus the U.S. rival, at 1.10055, having registered a 2-month low of $1.0998 during the prior session, after an outperforming U.S. consumer data buoyed the greenback.
Elsewhere, the UK's pound remained firm at $1.3020, having also declined overnight as the dollar index grew to a 2-month peak against a basket of main 6 currencies to 98,07 before the start of European session.
Source: Reuters