Turkey's lira was almost flat on Thursday and stayed near a three-week low versus the greenback in front of a quarterly report in which the national bank is relied upon to reaffirm its view that inflation will bit by bit skid this year.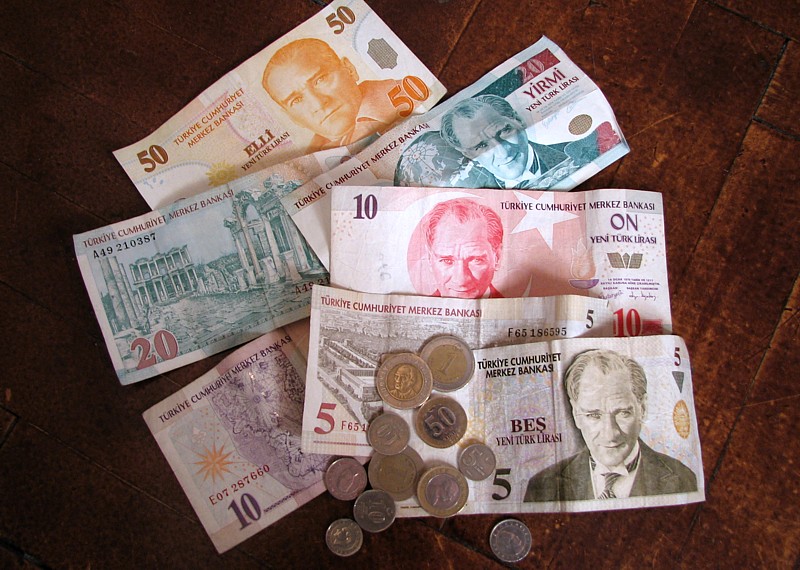 Photo: Flickr
The lira remained at 5.9640 versus the dollar at 0530 GMT, debilitating marginally from an end of 5.9620. It hit 5.9740, its lowest level since Jan. 8, late on Wednesday.
In its last report in October, the national bank estimate year-over-year inflation would slide to 8.2 percent by year-end. The rate remained at 11.84 percent in December.
The bank has sliced its arrangement rate by 1,275 bps since July, bringing real rates into the negative area for local savers, and has said inflation is set "broadly in line" with its gauge.
A few traders stress the bank will ease money related strategy excessively far, leaving the lira defenseless versus another stun, given a Reuters survey indicating market analysts anticipate that Turkish inflation should tumble to just 9.6 percent by year-end.
Yet, Central Bank Governor Murat Uysal said a week ago that Turkey "will see single-digit levels in inflation in the middle of the year," recommending the bank is probably not going to move its estimates much on Thursday.
The national bank discharges its quarterly expansion report with end-year inflation conjectures at 0730 GMT, and later holds a briefing on strategy.
The lira debilitated 11 percent a year ago, to some extent because of Turkey's military incursion in Syria, carrying its two-year declines to 36 percent following a 2018 currency crisis.
Source: Reuters