Bank stocks were seen to support European shares on Friday, with the United Kingdom officially going to end its 40-year membership with the EU, while broader impact followed after the WHO declaration the Wuhan virus outbreak a global emergency.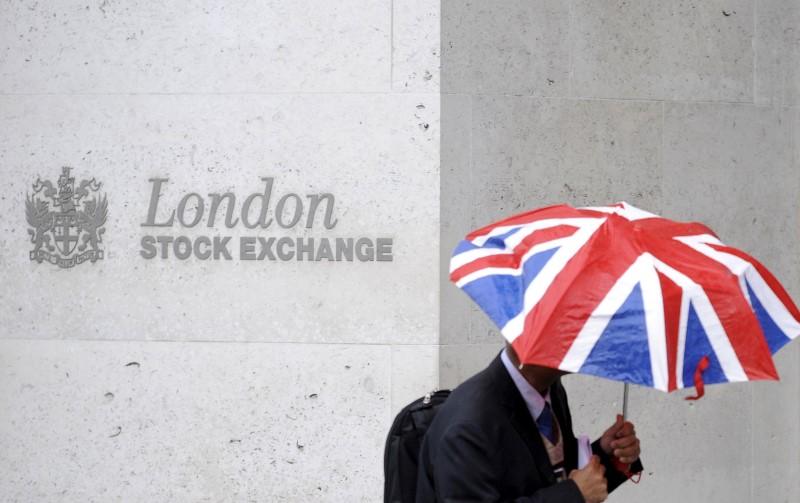 Photo: Reuters
The main equity benchmark of the region STOXX 600 after a positive start at early trade slipped by 0.25 percent, to reach 414.12 at 1036 GMT, posting its second weekly decline in a row on worries about the coronavirus pandemic in China, with a death toll of more than 200.
Investors cheered up the World Health Organization (WHO) comments not to limit travel and trade with China and added that Beijing's severe actions would "reverse the tide".
Travel and leisure sectors also were encouraged by this announcement alongside with the mining companies, which were loss-leaders this week, moderately gaining on Friday.
Investors' main focus turns to Brexit day, the moment, that stepped after three-and-a-half years after the referendum vote, which showed the UK wants to leave the bloc.
The analysts lean likely not to expect markets to move harshly in any side yet as Britain to begin a transitory period and has time enough until the end of 2020 to negotiate a new trade deal and future relationship accord with EU.
The British pound remained positive a day after the BoE decided to leave interest rates unchanged. Meantime the pound growth pressured significantly the exporter-heavy FTSE 100 to decline by 0.72 percent, to reach 7,328 at 1032 GMT.
The rest of the European indexes also failed to remain in green territory, in particular those, which grew during the early trading on Friday:
Germany's DAX eased by 0.16 percent, to 13,136;

France CAC lost 0.34 percent, to 5,851;

Italy's FTSE MIB led the regional declined with a 1.20 percent decrease, at 23,499;

Spain's IBEX 35 went down by 0.56 percent, to 9,422.
Meanwhile, earnings updates from Spanish lenders were ambiguous with Caixabank gaining 1.29 percent after its quarterly net profit resulted showed more than doubled figures, while Banco Sabadell slumped by 11.04 at 1037 GMT after the lender swung to a loss in the Q4 at annual rate.
The banks index climbed 0.5 percent, helped by gains in Danske Bank (+4.55) and Swedbank (+3.23).
Electrolux shares affected strongly the pan-European index with its 4.57 shares tumble on Friday after home appliances maker warned that the virus outbreak in China would hurt its sourcing.
On the other hand, Novacyt shares soared by 41.97 percent after the healthcare company said that it had launched a new molecular test for the Wuhan virus.
Source: Reuters