U.S. stock markets grew on Tuesday, extending the previous session gains as investors calmed slightly over Wuhan virus and cheered the Chinese measures to contain the pandemic spread. The additional support for markets came from Celestial Empire incentives to support economy by injecting more liquidity to financial system, as well as the improved results on U.S. factory activity.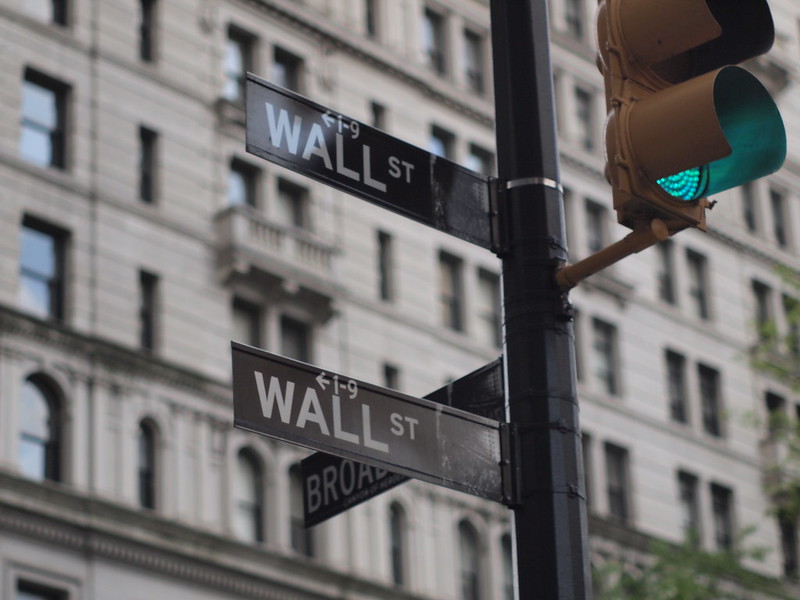 Photo: Flickr
The number of new factory orders in U.S. grew from upwardly revised negative 1.2 percent to a 1.8 percent rise in December, whereas experts estimated only a 1.2 percent growth.
The Dow Jones jumped by 1.61 percent, to 28,856, the S&P 500 gained 1.57 percent, to 3,299 and the Nasdaq Composite grew by 1.47 percent, to 9,409 at 1549 GMT. The S&P 500 and Nasdaq managed to recoup some early losses, happened during Friday's coronavirus-related sell-off, while Dow Jones still lacks 0.1 percent of its aimed line.
Politics and coronavirus developments continue to be of special attention on Tuesday, with investors focused on State of the Union address.
Shares of Alphabet tumbled by 3.82 percent on Tuesday after weaker-than-expected Wall Street's estimates, disclosed on Monday after trading hours end. The Google-parent company is also being under the Irish Data Protection Commission scrutiny with regard to location tracking issue.
Tesla securities surged by 12.16 percent at 1559 as the electric-car maker draws bullish outlook from investors and research analysts. Recall, Tesla soared by around 20 percent to an all-time high on Monday gaining more than 100 percent for the year to date.
Shares of Apple rose by 2.62 percent after a report that the company's suppliers were going to resume full-rate production from February 10, despite virus worries.
Source: Marketwatch