Wall Street dropped on Friday after a session on Thursday, when all three benchmark indexes closed at record highs, as markets were assessing a January jobs report that surpassed economists' expectations.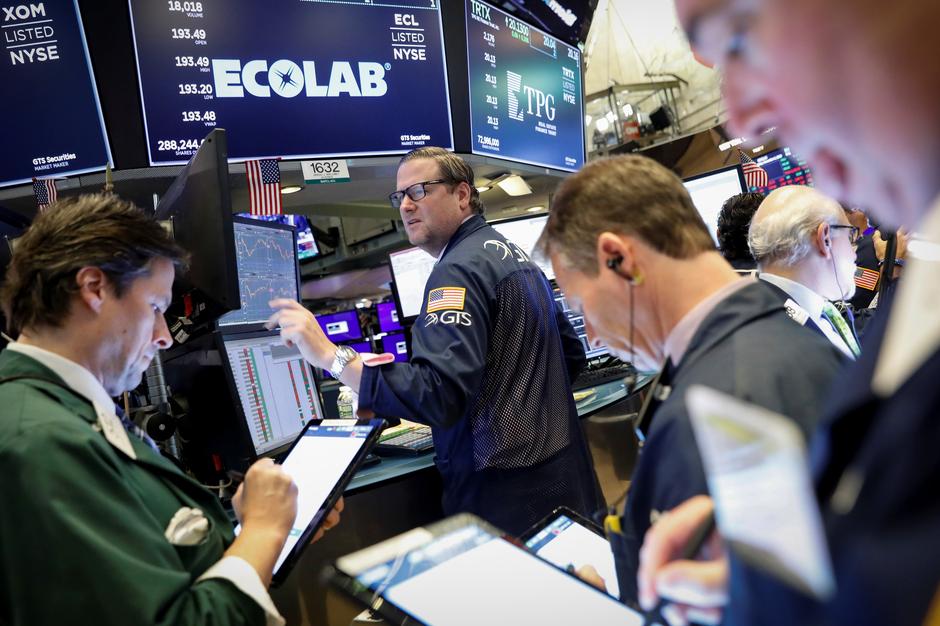 Photo: Reuters
The Dow Jones eased by 0.62 percent, to 29,197, the S&P 500 lost 0.32 percent, to 3,335 and the Nasdaq Composite went down by 0.29 percent, to 9,544 at 1609 GMT.
Despite the fact the equity benchmarks reverse movement downwards, they are still on track for solid weekly gains, with the Dow Jones gaining 3.4 percent for the week, the S&P 500 index rising 3.4 percent, and the Nasdaq Composite growing by 4.3 percent.
Investors' limelight remain efforts to contain the Wuhan coronavirus, amid a busy week of corporate reports.
Meantime, the recent economic data showed, that the U.S. economy added 225,000 jobs in the first month of 2020, being well above markets' estimates of 165,000 jobs growth, but on the other hand the jobless rate ticked up to 3.6 percent.
As for the corporate field, Canada Goose Holdings Inc.'s U.S. listed securities tumbled by 5.44 percent, citing the "material "negative impact of Wuhan virus.
Shares of AbbVie gained 5.02 percent after the drugmaker exceeded earnings expectations.
Fidelity National Financial slumped by 6.27 percent on merger plans with FGL Holdings FG, (+0.04 percent).
Shares of Credit Suisse went down by 0.23 percent on the back of news of the CEO Tidjane Thiam resignation.
EBay shares eased by 3.36 percent on Friday.
Source: Marketwatch