European stocks hit fresh peaks at the start of trading on Tuesday amid a slowdown in the spread of coronavirus, but markets are still worried about the economic impact of the epidemic.
Markets continue to weigh the economic impact even as China announced incentives, infusing liquidity in an attempt to mitigate the blow on the world's 2nd-biggest economy.
Beijing, meanwhile, announced the additional measures roll-out in order to maintain market as the virus outbreak affects small-to-medium sized companies. Recall, on Monday, President Xi Jinping assured the government would work to prevent wide-scale phase-out caused by the pandemic. Investors also await the ECB chief Lagarde's testimony at the European Parliament on Tuesday, later, while Fed's governor Powell and BoE governor Carney will testify before Congress and the House of Lords, respectively.
The pan-European STOXX 600 index added 0.62 percent, to 427,27 at 0940 GMT.
UK's FTSE 100 gained 0.74 percent, to 7,502;

Germany's DAX increased by 0.73 percent, to 13,593;

France CAC 40 added 0.43 percent, to 6,041;

Spain's Ibex 35 advanced 0.18 percent, to 9,833;

Italy's FTSE MIB grew by 0.32 percent, to 24,587.
The mining sector led the growth, adding 1.7% due to rising commodity prices.
Shares of Norwegian oil and gas company Aker BP jumped by 2.4 percent after it reported a profit that exceeded analysts' forecasts.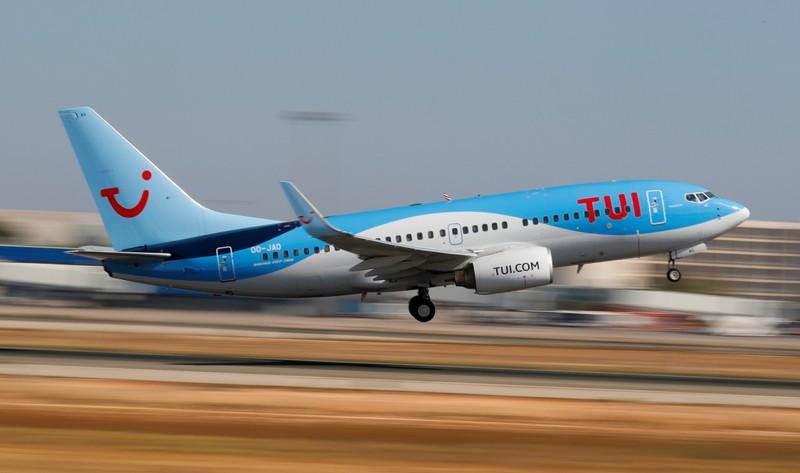 Photo: Reuters
Travel and leisure stocks led the gains on Tuesday, with a 1.4 percent growth. Concerns over travel disruptions caused by the Wuhan virus triggered a heavy selloff in the sector over the last few weeks.
Travel company TUI shares soared by 11,50 percent after it raised the lower end of its earnings guidance in annual terms, citing solid holiday demand. The shares move supported widely the STOXX 600.
Basic resources shares grew by about 0.8 percent on an uptick in iron ore and base metal rates.
Deutsche Telekom gained 3.97 percent, Wirecard grew by 2.57 percent.
Automobile shares declined, with German Daimler AG dragging the most part of companies from this sector after it cut its dividend after a plunge in its 2019 earnings. However, Volkswagen and BMW managed to stay afloat with a 1.52 percent and 0.89 percent rise on Tuesday.
France Peugeot also added 1.08 percent. Airbus market capitalization increased by 1.01 percent at 1011 GMT.
Source: Reuters