Asian stock markets grew on Wednesday, after Japan showed outperforming export data as many factories and plants resumed their activity in China after extended shutdown due to the Wuhan virus spread.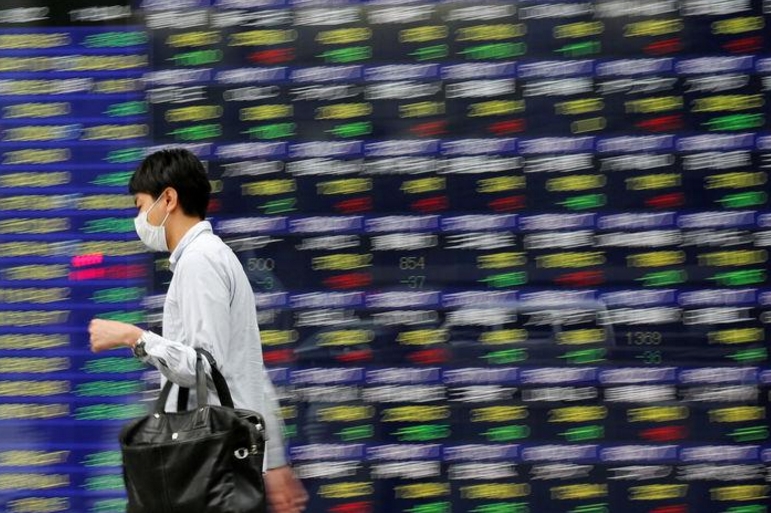 Photo: Reuters
According to the latest reports the number of Covid19 virus cases in China continues to decrease for the 2nd session in a row, with 1,749 new infected and a death toll of 136 deaths. So the total number of cases in mainland China reached 74,185 and 2,004 deaths.
The main index of the region, excluding Japan, MSCI index showed a soft rise of 0.03 percent, but was wobbling the most part of the early session between gains and losses.
Hong Kong's Hang Seng Index rose by 0.4 percent, to 27,655, while the Shanghai Composite eased by 0.32 percent, at 2,975.
Japan's Nikkei surged by 0.89 percent, to 23,400 despite the fact fresh data showed that export extended decline for the 14 month in a row. But while exports dropped by 2.6 percent at annual rate in January, the decrease was a moderate one in contrast to what analysts estimated (7 percent decline).
South Korea's Kospi index grew by 0.07 percent, while benchmark indexes in Taiwan, Singapore and Indonesia added all 0.94 percent, 0.50 percent and 0.48 percent respectively.
Australia's ASX 200 indicator advanced 0.43 percent on Wednesday.
Source: Marketwatch