The U.S. dollar was approximately unchanged on Tuesday amid a sharp increase in expectations that the growing effects of a coronavirus outbreak would push the Federal Reserve to cut interest rates.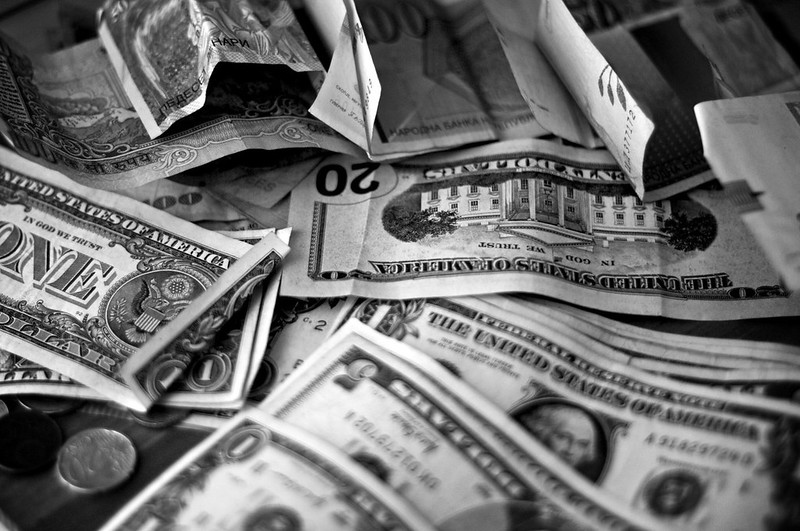 Photo: Flickr
This helped to halt the decline in Asian currencies, accompanying the steep spread of the virus outside China, and allowed the pound to grow, while the euro to stabilize.
The Australian dollar eased by 0.10 percent versus the buck, to 0.6602, while the New Zealand peer lost 0.20 percent against the U.S. dollar at 0937 GMT. Chinese yuan grew by 0.08 percent, to 7,0275, while South Korean currency added 0.63 percent, recouping most of Tuesday's losses.
Countries all over the world are stepping up efforts to prevent a pandemic, while the number of people infected with coronavirus has exceeded already 80,000, which is 10 times more than it was registered during the SARS epidemic.
Almost all cases were reported in China, but outbreaks in South Korea, Italy, and Iran shocked markets on Monday too.
As for the dollar index, which tracks the value of the buck against a basket of major 6 currencies, the U.S. dollar dropped by 0.18 percent, to 99,18 at 09410 GMT.
The Japanese yen advanced by 0.34 percent, to 110.43.
Source: Reuters