The euro grew against the dollar on Monday due to increased expectations of interest rate cuts by the Federal Reserve later in March to support the U.S. economy amid the continued spread of coronavirus.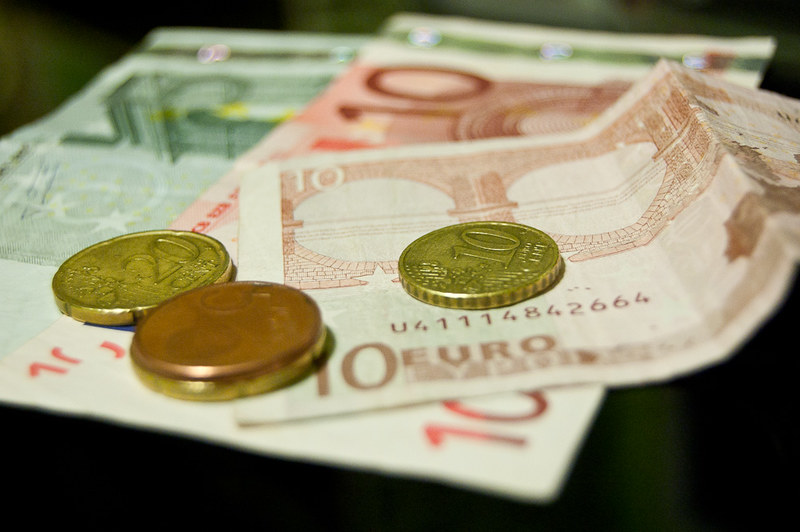 Photo: Flickr
Meanwhile, the Japan's currency managed to reverse movement and went down versus the greenback after a slight growth in early trading on Monday.
The Fed may have to lower the borrowing costs more aggressively in order to shelter the economy from the effects of the rapid spread of coronavirus, which led to a fall in global stocks last week.
The Japanese yen weakened 0.89 percent versus the buck, at 108,44 by 0810 GMT. Last week, it grew by 3.2 percent, reaching the maximum level since July 2016.
Meantime, the euro added 0.52 percent, at 1.1078, gaining 1,7 percent in last week, achieving a maximum of two years.
The Swiss franc rose against the greenback by 0.04 percent, to 0.9636 after rising to a maximum of a year and a half at 0.9610 on Friday.
Reports of new coronavirus infections in the United States have hit confidence in the U.S. economy, supporting the euro and other major currencies against the dollar.
Data from China's PMI indices showed that the coronavirus epidemic provoked a record decline in business activity in the last month.
Nevertheless, the yuan, due to signs of a weakening epidemic in China, has stabilized at 6.9581 against the dollar in the offshore market, previously reaching 6.9663, the peak since February 12.
The Australian dollar, often seen as the proxy currency of the renminbi, also recovered, soaring by 0.78 percent to the buck, at $0.6562 and moving away from the 11-year low of $0.64345 registered on Friday.
The British pound slipped by 0.25 percent versus the greenback, to 1.2774 at 0819 GMT.
Earlier, the sale-off touched some EM currencies, with the Mexican peso and the South African rand dropping more than 1 percent at the start of trading on Monday, managing to recover some loses later.
The Turkish lira, which came under pressure amid the escalation of the situation in Syria, reached record low, but gained on Monday 0.39 percent against the U.S. dollar at 6.2153.
Source: Reuters