Wall Street jumps on Tuesday after the Fed's interest rates cut in an emergency move seen to shelter the world's biggest economy from the coronavirus effects.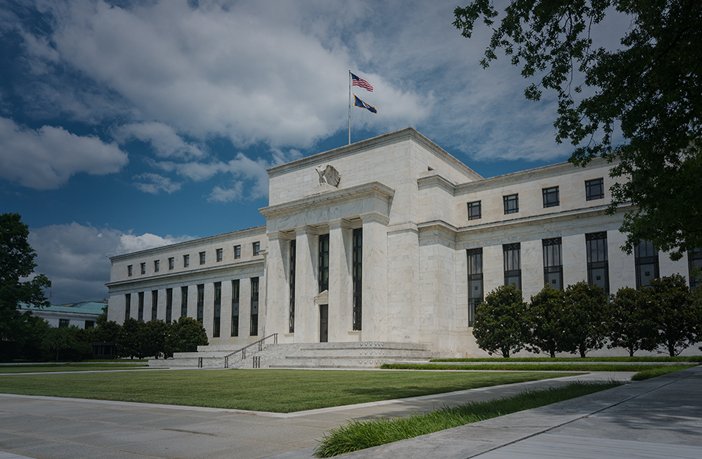 Photo: Reuters
The answer may be a negative one as G7 finance ministers and central banks failed to deliver the details on concrete moves to combat the coronavirus impact. Australia, for example, was one of first cutting its interest rate overnight, prompting repeatedly U.S. President to call for one from the Fed's.
U.S. indexes soared mid-morning after the Fed's announcement of being ready to slash again interest rates as counter measures for virus outbreak as markets were rattled markets last week including a threat to dent economic activity. Fed cuts benchmark rate by 0.50 percent, trimming also the discount rate as well.
But this upward trend for indexes was of short term, as the Dow Jones reversed direction and went down by 0.21 percent, to 26,653, while S&P 500 was wobbling between small losses and gains, being still up by 0.16 percent, at 3,095. The Nasdaq Composite index remained positive, with a 0.17 percent growth, to 8,964 at 1551 GMT.
Recall, the U.S. indexes reached the record highs in the previous session, where indexes managed to recoup some losses, gaining 4-5 percent each.
Qiagen shares soared by 16.86 percent after the diagnostic company agreed to be purchased by Thermo Fisher (5.46 percent) for $11.5 billion.
Amazon shares jumped by 1.16 percent, reportedly delivering warning of postponements for its food delivery services.
Target Corp. securities went down by 1.76 percent though the company reported fiscal Q4 profit and same-store trades that surpassed expectations early Tuesday, while revenue results turned to be a bit shy, providing an outlook in-line with markets expectations.
Shares of Kohl's Corp. grew by 2.46 percent after stronger-than-expected earnings and announcing of potentially higher dividend.
Qorvo Inc. market capitalization advanced by 1.50 percent on Tuesday after the chip maker changed downwards its revenue outlook, facing the coronavirus-induced supply chain disturbing.
Source: Marketwatch, Tradingeconomics