The U.S. dollar turned to be under pressure on Thursday, as the low yield of U.S. government bonds and the prospect of further easing of monetary policy halted the currency advance, while virus fears widely supported demand for a safe haven yen.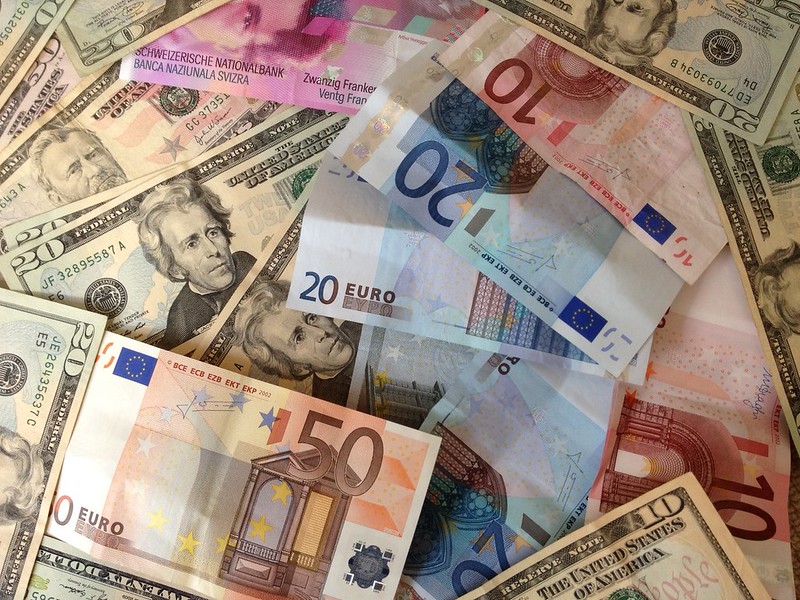 Photo: Flickr
Yields on 10-year U.S. government bonds are just above 1 percent, while futures indicate a 50 percent chance that the Fed will cut interest rates by another 50 bp by July.
The single currency was too close to flat level, being down by 0.03 percent, at 1,1135 by 0852 GMT, with a potential to gain momentum.
At the same time, concerns about the expanding economic impact of the coronavirus outbreak pushed up the safe haven yen. The Japanese currency advanced 0.33 percent versus the greenback, to reach 107,27.
Meantime, the Australian dollar rebounded almost 3 percent from its 11-month low last week, being lower to the U.S. counterpart by 0.01 percent, at 0.6626, whereas the New Zealand dollar gained 0.16 percent, to 0.6308 on Thursday.
The British pound jumped by 0.18 percent, to 1.2895.
Source: Reuters